Pick-Your-Pack Customized Goodie Bags!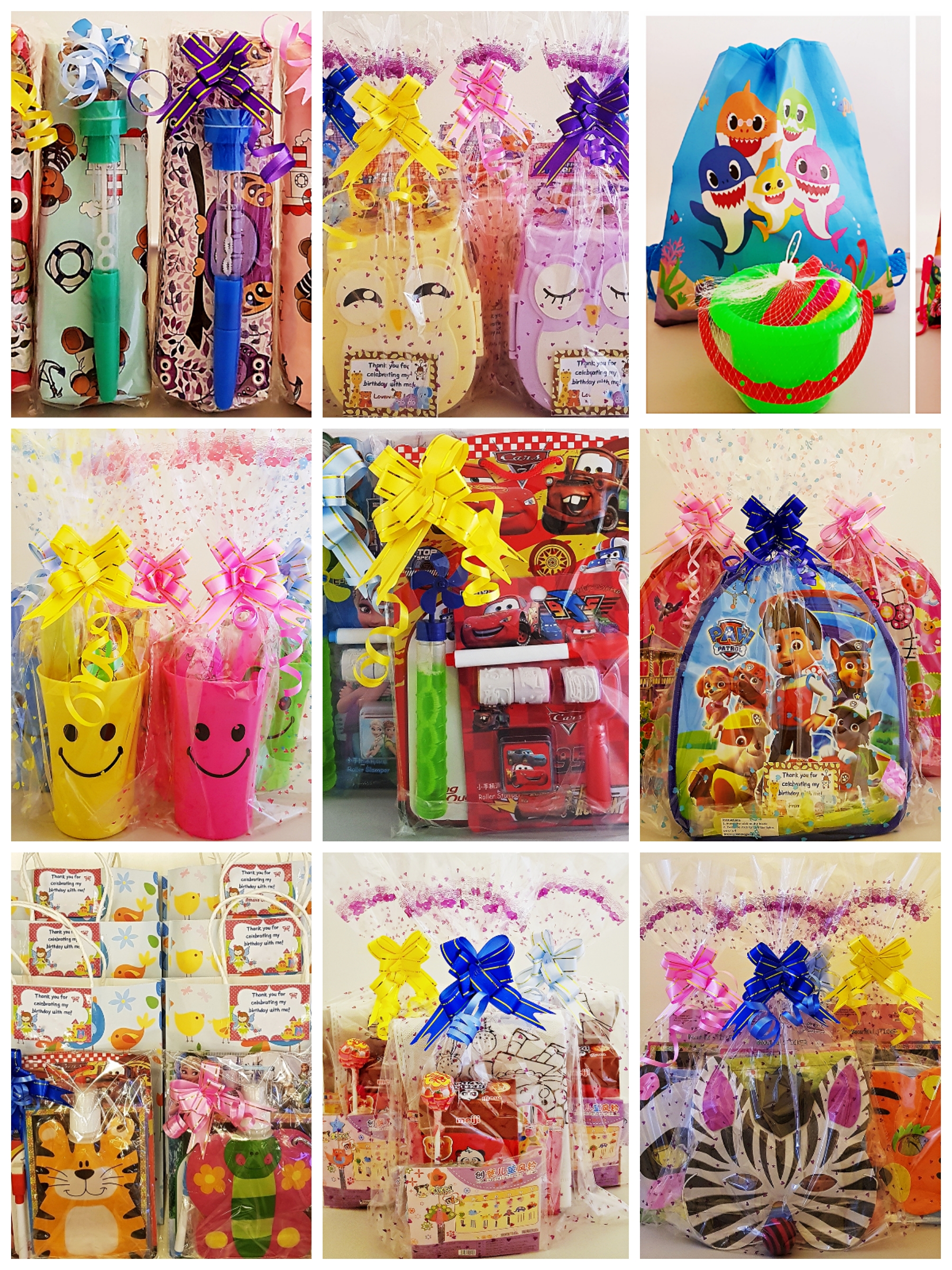 KiddieGoodie.sg values creativity!
To help parents/event organisers fully enjoy the process of Goodie Gifts shopping without the time-consuming and manual packing, we have launched the Pick-Your-Pack Goodie Packs!
Here's how this works:

Step 1: Pick a minimum of any 3-4 non-snack products (per pack value must be at least $3.50) from our KiddieGoodie.sg online store. You may add on snacks and tag but they are not included in the 3-4 item count. If pack is below $3.50, top up 40c for plastic packaging with gold/silver ribbon.
Step 2: Tell us during Check-Out in the Remarks Box, the ribbon colour (golden/silver)
Step 3: You're Done! KiddieGoodie.sg will help you pack the Goodie Gifts chosen into attractive clear and colourful wrappers, topped with the ribbon colour of your choice!
The packaging is completely complimentary. You Pick, We Pack, *Deliver to your Doorstep!
To further customize and complete your pack, you can opt for add-ons such as Snacks and Printed Paper Tags here.
Which kid doesn't love a little bit of snacks in their goodie bags? Everything in moderation we say!
These packs are great for every occasion - Birthdays/K2 Graduation/Children's Day/Christmas/Halloween or any kids' events! Check out some of the fun-fun-fun Goodie Packs picked by our creative parents/event organisers!
*Free 3-4 working days delivery for orders above $90
*For Urgent Orders, please chat with Kiddie@8014 3119 to Self-Collect at our various locations or arrange own courier to pick up the items.