All About Cars - Vroom Vroooomm!!!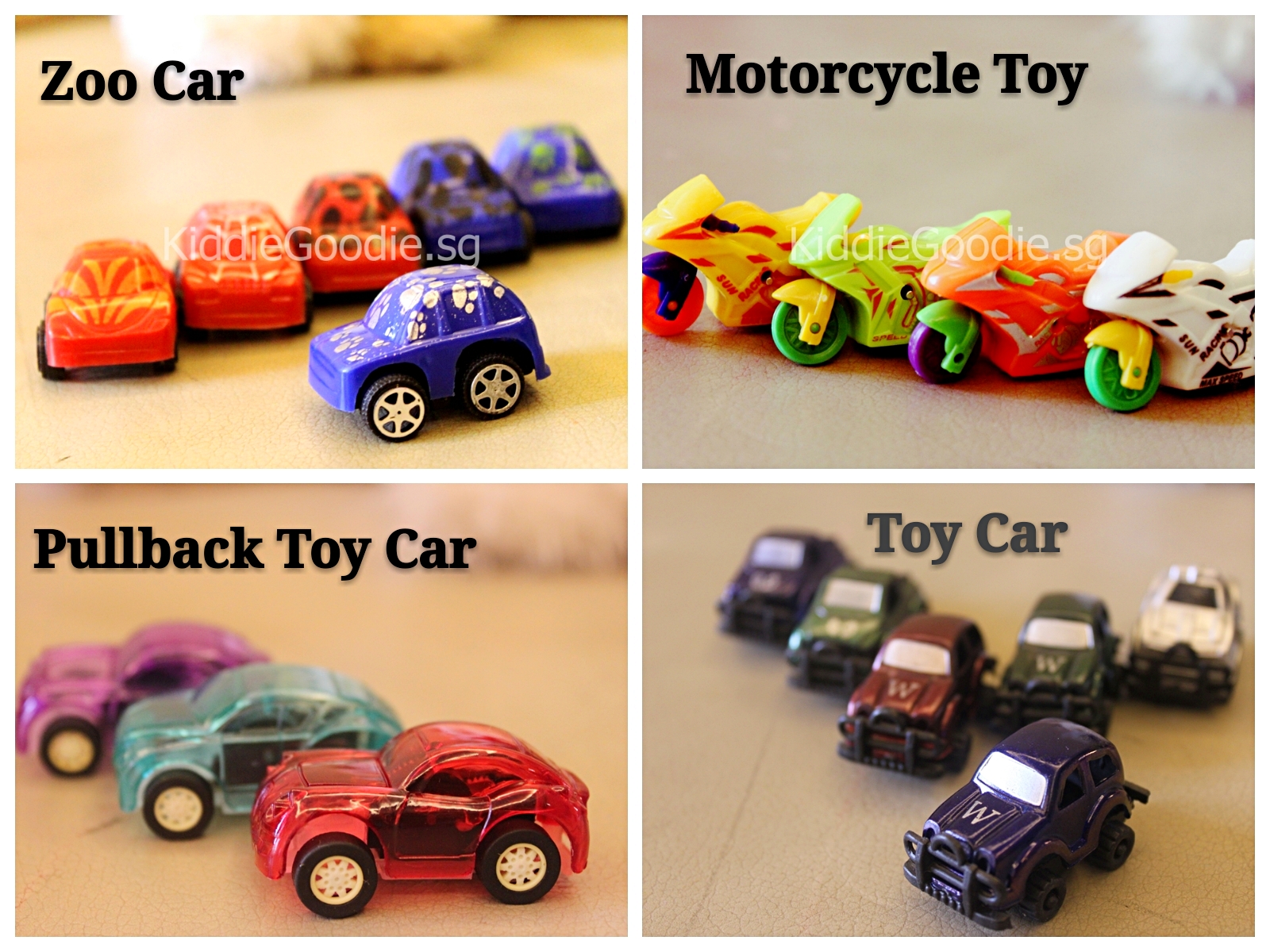 While I don't know much about the real cars out there, here at Kiddiegoodie.sg, we do know some about our little toy cars! Hope that after this post, you will be able to know the slight differences between the toy cars based on some user experience.
Zoo Car: This car type has a variety of zoo prints matched with different colours. It is colourful and attractive, making it one of our best-selling cars for addition into goodie bags. Technically it has a basic pullback function, but depending on the car body, the post-pullback may lack consistency. However, it's attractive exterior and cute prints makes it aesthetically-pleasing and perfect for any goodie bag.
Toy Car: This car type comes in mainly 4 colours. It looks quite jeep-ish and has a slightly small car body compared to the zoo car. It has no pullback function hence more lightweight. The car has a classic look about it and appeals to buyers who love the simplicity and originality of its design.
Motorcycle: These are very attractive with its brightly-coloured exterior. The brightness and vibrancy of the colours appeal to children of both genders, which makes it an easy addition to goodie bags. This motorcycle has a pullback function. During testing, due to the heavier body weight and the 2-wheeled centre of gravity of the motorcycle, the post-pullback effect experiences some challenges when travelling in a straight line.
Pullback Toy Car: This is the slightly pricier car compared to the other cars and motorcycles. Beside being available in beautiful translucent colours that has a crystallic look to it, this car is stable in its operation and has the smoothest post-pullback function among the 4. It travels fast and smoothly.

We hope your little ones enjoy these mini toy cars! They are light and handy to bring around as simple entertainment for the children, keeping the little hands occupied during a wait.

They can even hold mini car races with them, what fun!